Grass Fed Beef Paleo Recipes
Adapted from "A Good Food Day" by Marco Canora
New York Times; Beef Bone Broth, by; JULIA MOSKIN
At least 5 hours 45 minutes
Yield About 3 quarts
"Bone broth" has become stylish as part of the Paleo diet, which enthusiastically recommends eating meat and bones. But cooks have known its wonderful qualities for centuries. This robust and savory beef broth — more than a stock, less than a soup — can be the basis for innumerable soups and stews, but it also makes a satisfying and nourishing snack on its own.
Featured in: Bones, Broth, Bliss .
INGREDIENTS
1 ½ pounds grass fed bone-in beef short rib
2 ½ pounds grass fed beef shank
2 pounds grass fed beef bones (or add 1 more pound beef shank or oxtail)
2 tablespoons extra-virgin olive oil
2 tablespoons tomato paste
¼ cup apple cider vinegar (optional)
3 carrots, peeled and coarsely chopped
3 celery stalks, coarsely chopped
2 onions, halved and peeled
1 (14.5-ounce) can tomatoes (they can be whole, peeled or diced)
1 head garlic, excess skins removed, top chopped off to expose the cloves
2 bay leaves
1 bunch fresh flat-leaf parsley
½ bunch fresh thyme
¼ ounce dried shiitake mushrooms
1 tablespoon black peppercorns
PREPARATION
Heat oven to 350 degrees. Place meat and bones in a roasting pan or on a large rimmed baking sheet. Drizzle with olive oil, turning to coat, then brush all over with tomato paste. Roast until browned, 30 to 35 minutes. They don't need to cook all the way through but to just develop some color.
Put roasted meat and bones in a 12-quart stockpot and add vinegar (optional) and enough cold water to cover by 3 inches (about 6 quarts). Bring to a boil, then reduce to a low simmer, uncovered, for 2 to 3 hours. While simmering, occasionally skim fat and foam from the top using a ladle.
Add all the remaining ingredients. Continue to simmer, uncovered, for a minimum of 3 hours.
Remove meat and bones with a slotted spoon or tongs; reserve meat for another use (such as soup). Pour broth through a fine-mesh strainer into a large heatproof bowl. Once broth has cooled, store in the refrigerator in an airtight container.
The Paleo Grass Fed Beef Garden Burger;
Adapted from Paleo Magazine's Recipe;
http://paleomagonline.com/garden-burger
Get all your veggies in with your grass-fed meat in one, easy to make, delicious burger. This is a "garden burger" we can get used to.
Ingredients
1/2 cup yellow squash, finely chopped
1/2 cup zucchini, finely chopped
1/3 cup broccoli, finely chopped
1/4 cup red onion, finely chopped
1/4 cup packed, spinach, finely chopped
6 basil leaves, finely chopped
2 TBSP fresh parsley, finely chopped
1 tsp granulated onion
1/2 tsp sea salt
Ground pepper
Coconut oil
1 avocado, sliced
Process
Heat coconut oil in pan over medium heat.
Add onion, cook for 2-3 minutes.
Add broccoli, cook for 1-2 minutes.
Add carrot, cook for 2 minutes.
Add zucchini and yellow squash, cook for 2-3 minutes.
Add spinach, cook for 1 minute.
Remove pan from stove, allow veggie mixture to cool.
In large bowl, combine ground beef, veggie mixture, basil, parsley, salt, pepper, granulated onion; mix well.
Grill for about 5 minutes per side.
Top with avocado slices.
Makes 4 patties.
Paleo Sautéed Grass Fed Beef Kidneys
Adapted from; nuttykitchen.com
Serves 4
Ingredients:
2 whole grass fed beef kidneys
1/4 cup coconut oil
2 large yellow or white onions, sliced
3 – 6 red dried Thai chili, whole
2 – 3 Anaheim pepper, sliced
1 – 2 bay leaves
1 tsp turmeric
1 tsp garam masala
pinch of sea salt, to taste
fresh cracked rainbow pepper, to taste
pinch of caraway seeds
pinch of marjoram, rub between palms to activate herb
The beef kidney has a very thick white cord connecting the various nodes of the organ. Ensure that you use a very well sharpened knife, I like a boning knife. Try to get all the white cording out, this is a time-consuming task, so know that going in and take your time with it, it's actually really interesting.
Next it is very important to soak the kidney in a bath of 1/3 vinegar (we use coconut vinegar) and 2/3 parts water. Soaking is important to ensure that there is no smell or taste of urine. If the kidney is not cleaned properly there is a chance that your dish might be ruined – IF you don't soak for about 20 minutes. Rinse very well and set aside.
In a large wok or saute pan, brown onions in 1/4 cup of coconut oil, once they are glossy add peppers and all other ingredients, except for the kidney – this goes in last, as kidney cooks as quickly as liver does.
While your onions and veggies are sautéing on medium heat, begin to slice your kidney into thin slices.
Once your veggies are caramel in color and beautifully glossy, add kidney and stir well, up your heat to almost high and cook for 2 – 4 minutes, only.
Cook until you see almost no pink; it will continue to cook in the pan even after you turn off the stove. It's crucial not to overcook your kidney.
Serve and enjoy!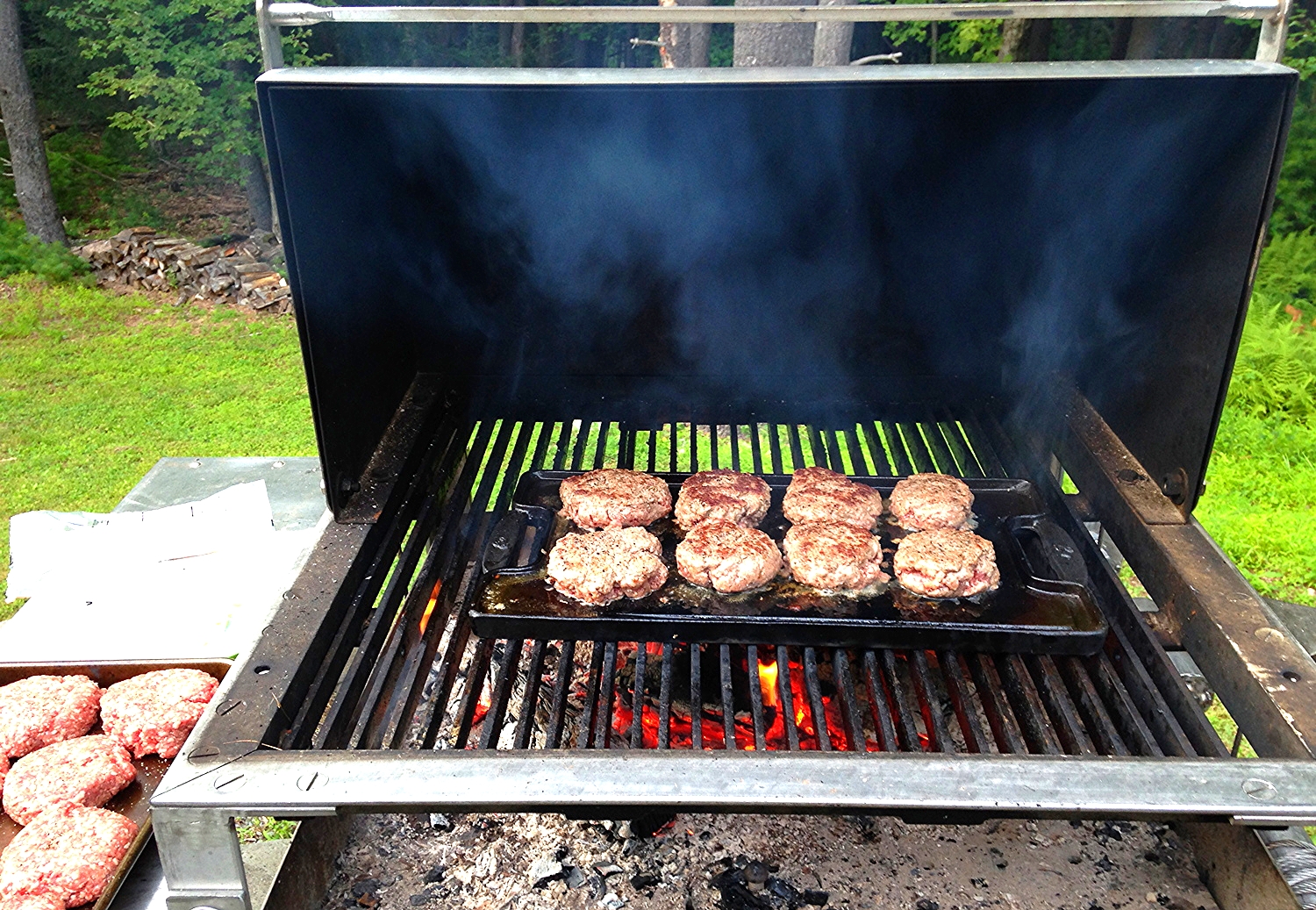 Paleo Grass Fed Beef Garden Burger
Paleo Sauteed Grass Fed Beef Kidney
Sautéed Grass Fed Beef Kidney with peppers, onions, spices and chilies.
Sauteed Grass Fed Beef Kidney
with peppers, onions, herbs, and spices.